May 31, 2009
■ 11 Iranian Films at Irpen Festival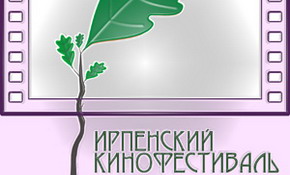 Short Film News (SFN)- The official selection for 7th Irpen Film Festival with 11 Iranian Films among them was announced.
Lucky 11 by Sheila Tavakoli, The pink cloud by Masoud Ghodsieh, Stable by Kiyarash Zandi, Latent Beauty by Mohsen Khodabandeh, A day in Bazaar by Jalal Mehmannavaz, The last steps by Belal Taheri, Tehran 318 by Soran Mardookhi, One Minute of Helen Keller's Life by Mahmood Noori, Angels die in the soil by Babak Amini, Syncline by Akbar Keshtkar and I exist by Afshin Khaledi from Iran are in Irpen Festival.

Irpen Festival which dedicates to independent cinema, includes Animation, Documentary, Fiction and Experimental film categories.
7th Irpen Film Festival will take place June 2009 in Irpen, Ukraine and full list of the official selection is available at festival's website: http://kinofest.g-2b.com