June 22, 2009
■ Five Awards for Iran in Black Cinema Berlin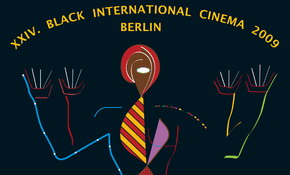 Short film News (SFN)- Five Iranian Shorts won the Special Filmmaker Awards at XXIV. Black International Cinema Berlin, Germany & USA.
Five Special Filmmaker Awards went to One Day Full of Pain by Sattar Chamani Gol, My Mom Has a Long Shadow by Kaveh Ghahremany, My Beautiful Son Will Be King by Salem Salavati, My Tree by Sara Siadat Nejad and Wind Blows Wherever It Wants by Maryam Esmikhani from Iran.
The festival mostly focuses on works about black people as well as independent and specific works from different countries.
XXIV. Black International Cinema Berlin took place from May 7 until May 10 in Germany & USA and full list of Awards is available at Festival's website: www.black-international-cinema.com