November 16, 2010
■ The Taste of Asian Hospitality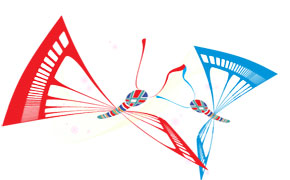 Marjan Riahi
This year the festival of Didor in the capital of Tajikistan, Dushanbe, was celebrated for the forth time independently and with no governmental assist.
Although SFN cooperate with Didor as a news partner, it was my first time that I found the opportunity to attend the festival.
Regarding the discipline and organized program of Didor, it has a fundamental difference with many other festivals. Didor treats its guests like the members of a big family. No matter if you are a jury member, reporter or director, their arms are kindly open to welcome you.
In Didor you have the opportunity to watch movies which may not be screened in any other festivals and it means a collection of Asian cinema including Kazakhstan, Kirgizstan, Georgia and Afghanistan. Moreover, you have the chance to discuss about a different cinema in a friendly atmosphere that make you feel at home by the impressive and extraordinary Tajik hospitality. The directors of festival, Safar Haqdodov & Sadullo Rahimov, introduce the movies before each séance themselves.
Each day they spent their times with every single guest and the most interesting is that
they even sometimes cook for other guests in the small kitchen of the cinema of the festival, so we had the chance to taste their food besides sharing perspectives and ideas. Is it anything but the real concept of Asian Hospitality?
This year, 65 films including 15 movies, 16 short films and 34 documentaries competed in Didor. The festival had also a special section to review Iranian documentaries made about the capital city of Theran. These documentaries ranged from those made by pioneers of Iran's documentary cinema to those made by young documentary makers.
Regarding the fact that the citizens of two countries consider themselves having the same roots, this part enjoyed a huge welcome by audiences.
At this year closing ceremony, Ayram Yusupova (Tajikistan-Russia), Ali Hamraev (Uzbekistan-Tajikistan-Russia), Komran Sherdil (Iran) have been praised as each is a part of the cinema and art in the area.
As a media director who has no governmental support, I really can not understand the reasons behind the unkind attitude toward independent cultural movements. I hope that the cultural organization of Tajik government take into consideration the huge amount of audiences in Didor and its impressive improvement so they will enjoy a fair support in following years.
This will help Didor that is a very important event in Tajikistan cinema to be celebrated annually.
Let's wish that Didor is held each year and the star of Asian cinema shines in the sky of world cinema.