May 30, 2011
■ IDA Documentary Awards Call For Entries Deadline Announced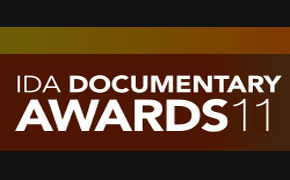 Short Film News (SFN)- IDA announce submissions for the 27th Annual IDA Documentary Awards.
The IDA Documentary Awards is the foremost event dedicated to the art of documentary film. All winners will be honored at the IDA Documentary Awards Gala in Los Angeles, December 2, 2011.
Entry is open to any documentary, nonfiction or factual program completed between July 1, 2010 and June 30, 2011 that qualifies for one of the five main award categories.
For more info visit: www.documentary.org