September 15, 2012
■ Russian Filmmaker will present Top 10 at IDFA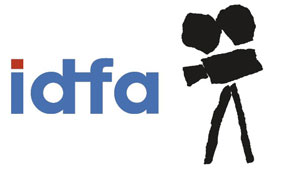 Short Film News (SFN)- Russian filmmaker Victor Kossakovsky will be putting together his Top 10 for this year's 25th anniversary IDFA.
Kossakovsky made his debut in 1993 with Belovy, immediately winning both the award for best feature-length documentary and the IDFA audience award. All of his subsequent films have screened at IDFA, and he has received financial support from the IDFA Fund for several of his documentaries.
Kossakovsky's documentaries are characterized by a conceptual approach to reality, and this is also reflected in the filmmaker's choices for this year's Top 10. Alongside his Top 10, IDFA will also be screening a retrospective of Kossakovsky's work, as well as his latest (short) film, made as part of the Focus Forward project.
Victor Kossakovsky will be attending IDFA and talking in public about his Top 10 choices and his own work.
Kossakovsky (1961, Saint Petersburg) started his career in 1978 as an assistant cameraman, directing assistant and editor at the Leningrad Studio of Documentaries. In 1988, he graduated in Moscow and started making documentaries.
In most of his films, he takes care of the script, directing, photography and editing himself. His documentaries take a strong conceptual approach to exploring reality.
Kossakovsky has been a guest at IDFA many times, in 1993 winning both the best feature-length documentary award and the audience award for his first full-length documentary, Belovy. His subsequent films – including Wednesday (1997), Tishe! (2002) and Svyato (2005) – were also selected for IDFA and went on to garner success in Amsterdam and at other international film festivals. In 2011, the Venice film festival opened with his latest film, ¡Vivan las antipodas!, which also screened at IDFA last year.
The IDFA Fund provided financial support to ¡Vivan las antipodas! as well as Tishe! and Svyato. These and Kossakovsky's other documentaries will be screened at the upcoming festival in a special retrospective of his work.
In addition, IDFA will be screening the latest (three-minute) documentary by Kossakovsky, made as part of the Focus Forward project.
IDFA's panorama program Reflecting Images also includes the film Where the Condors Fly, a documentary by Chilean filmmaker Carlos Klein Frohlich that follows Kossakovsky as he films ¡Vivan las antipodas! This documentary also received support from the IDFA Fund.
Top 10
Look at the Face by Pavel Kogan (Russia, 1968)
Man of Aran by Robert Flaherty (United Kingdom, 1931)
Man with a Movie Camera by Dziga Vertov (Ukraine, 1929)
Our Mother is a Hero by Nikolai Obukhovich (Russia, 1979)
Position Among the Stars by Leonard Retel Helmrich (the Netherlands, 2010)
Seasons of the Year by Artavazd Pelechian (Armenia, 1975)
Spiritual Voices by Alexander Sokurov (Russia, 1995)
Ten Minutes Older by Herz Frank (Latvia, 1987)
A Tram Runs Through the City by Ludmila Stanukinas (Russia, 1973)
Workingman's Death by Michael Glawogger (Germany/Austria, 2005)