October 12, 2012
■ Academy selects its shortlist for Oscar documentary short subject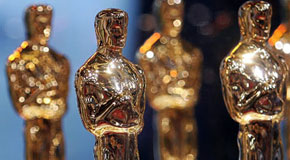 Short Film News (SFN)- The Academy of Motion Picture Arts and Sciences released its shortlist in the documentary short subject contest.
The films graduated from a pool of 31 eligible entries and three to five will make it to the nominations stage on Jan 10 2013.
The shortlist comprises the following, in alphabetical order:
The Education Of Mohammad Hussein, Loki Films;
Inocente, Shine Global;
Kings Point, Kings Point Documentary;
Mondays At Racine, Cynthia Wade Productions;
Open Heart, Urban Landscapes;
ParaÍso, The Strangebird Company;
The Perfect Fit, SDI Productions; and
Redemption, Downtown Docs.
The 85th Academy Awards will take place on Feb 24 2013 in Hollywood.