November 25, 2012
■ RIDM Announces 2012 Winners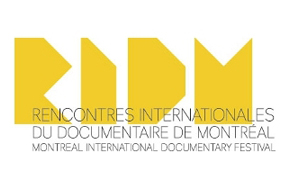 Short Film News (SFN) - The award winners for 15th Montreal International Documentary Festival (RIDM) were announced at the closing event at the Grande Bibliotheque in Montreal.

The Grand Prize for Best International Feature was awarded to Dutch filmmaker Marc Schmidt for Matthew's Laws. The film is an unforgettable exploration of the claustrophobic world of an autistic man. The jury praised the filmmaker for his "sincere commitment to showing his subject's daily struggle with sensitivity and respect, without ever slipping into pathos."

Magnus Isacsson for Ma vie reelle won the Grand Prize for Best Canadian Feature. The film is an intimate portrait of four teens from Montreal-Nord. A special mention was awarded to L'etat du monde by Hubert Caron Guay and Rodrigue Jean.

The award for best international short went to Dusty Night by Ali Hazarade. The film looks at the lives of street sweepers in an Afghan village; it is a harsh essay on the human condition. The jury praised the film for "opening viewers to the unknown, without warning, without getting distracted by explanations."

The award for best international medium-length film went to Argentinian Lesson by Wojciech Staron. The jury described the film as having "a unique sensibility and extraordinary ability to immerse the viewer in a singular world."

The People's Choice award is awarded to a film from the Official Competition and Panorama sections selected by audience votes. This year's award went to 5 Broken Cameras by Emad Burnat and Guy Davidi.

This year's RIDM was being held Nov. 7-18.