January 25, 2013
■ 2013 Doc MogulHot Docs will present Debra Zimmerman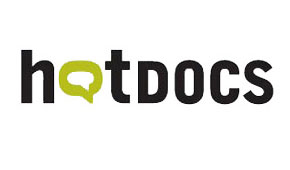 Short Film News (SFN)- 2013 Doc MogulHot Docs will present Debra Zimmerman with the 2013 Doc Mogul Award.
Executive director of Women Make Movies, Zimmerman will be presented with the Doc Mogul Award at a luncheon in her honour, to be held on Tuesday, April 30, during the 2013 Hot Docs Canadian International Documentary Festival, April 25 to May 5, in Toronto.
Since her appointment as executive director of Women Make Movies in 1983, Zimmerman has overseen the non-profit film organization's growth into the world's largest distributor of films by and about women, as well as helped hundreds of women get their films made through the internationally recognized Production Assistance Program.
Past winners of the Doc Mogul Award include Participant Media's Diane Weyermann (2012), IDFA's Ally Derks (2011), Films Transit International's Jan Rofekamp (2010), HBO's Sheila Nevins (2009), BBC's Nick Fraser (2008), and The Knowledge Network's Rudy Buttignol (2007).