September 26, 2013
■ International Documentary Association to Honor Alex Gibney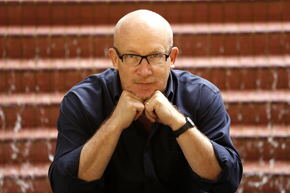 Short Film News (SFN)- The International Documentary Assn. will honor Alex Gibney with IDA Documentary Awards at a ceremony in December.

The IDA will present its prestigious 2013 Career Achievement Award to Oscar and Emmy Award-winning director, producer and writer Alex Gibney in recognition of the impact his work has had on the documentary genre.

A prolific filmmaker known for his uncompromising and in-depth profiles of influential public figures, and investigation of critical topics of our times, Gibney's recent films include the award winning feature docs Mea Maxima Culpa: Silence in the House of God and Client 9: The Rise and Fall of Eliot Spitzer.
Gibney won an Oscar and an Emmy for the 2008 documentary feature Taxi to the Dark Side and received a Best Director nomination from the DGA and a Writer's Guild award for Best Screenplay. Gibney also received an Academy Award nomination in 2006 for Enron: The Smartest Guys in the Room. Gibney's current films include The Armstrong Lie, an exposition of the myth and reality of Lance Armstrong, and We Steal Secrets: The Story of WikiLeaks, a profile of the controversial media figure Julian Assange.

The 29th annual IDA Documentary Awards will be held Dec. 6 at the Director's Guild in Los Angeles.