December 4, 2013
■ 2014 Documentary Oscar Shortlist Revealed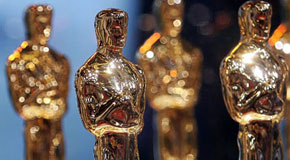 Short Film News (SFN)- A follow up to our recent discussion on contenders for the 2014 Best Documentary Oscar. The Academy has culled its list down to 15 feature documentary films still in consideration.
None of the five black female-directed films in our earlier post - Free Angela and All Political Prisoners, American Promise, Gideon's Army, Valentine Road, or The New Black - were selected for the short list.
However, two more projects we've followed at length - Roger Ross Williams' exploration of the African missionary movement, God Loves Uganda, and 20 Feet From Stardom, Morgan Neville's profile of powerhouse background vocalists - have been included in the top 15.
The complete shortlist is as follows:
The Act of Killing, Final Cut for Real
The Armstrong Lie, The Kennedy/Marshall Company
Blackfish, Our Turn Productions
The Crash Reel, KP Rides Again
Cutie and the Boxer, Ex Lion Tamer and Cine Mosaic
Dirty Wars, Civic Bakery
First Cousin Once Removed, Experiments in Time, Light & Motion
God Loves Uganda, Full Credit Productions
Life According to Sam, Fine Films
Pussy Riot: A Punk Prayer, Roast Beef Productions
The Square, Noujaim Films and Maktube Productions
Stories We Tell, National Film Board of Canada
Tim's Vermeer, High Delft Pictures
20 Feet from Stardom, Gil Friesen Productions and Tremolo Productions
Which Way Is the Front Line from Here? The Life and Time of Tim Hetherington, Tripoli Street
Final Oscar nominations will be announced on January 16.