April 18, 2014
■ Cannes Fest Unveils Short-Film, Student Selections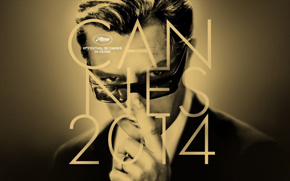 Short Film News (SFN)- While the Official Selection of feature films for the 67th Festival de Cannes will be revealed on Thursday 17th April, the list of Short Films is unveiled in advance.

The Cinéfondation and Short Films Jury, presided by Abbas KIAROSTAMI, will nominate the prize-winners for the Short Film Competition and the Cinéfondation Selection.
The Selection Committee received 3,450 short films, representing 128 production countries. Ten films will compete in 2014 for the Short Film Palme d'or, to be awarded by Abbas Kiarostami, President of the Jury, at the Awards Ceremony of the 67th Festival de Cannes on Saturday, May 24th.
The short films section in Cannes will feature Giovanni Aloi's A Passo D'Uomo (Italy), Ran Huang's The Administration of Glory (China), Dea Kulumbegashvili's Invisible Spaces (Georgia), Simon Mesa-Soto's Leidi (Colombia and the U.K.), Sergey Pikalov's The Last One (Azerbaijan), Petra Szocs' The Execution (Hungary and Romania), Clement Trehin-Lalanne's Aissa (France), Laura Wandel's Les Corps Etrangers (Belgium), Hallvar Witzo's Yes We Love (Norway) and Happo-En from Japanese directing team Sato Masiko, Ohara Takayoshi, Seki Yutaro, Toyota Masayuki and Hirase Kentaro.

Cinefondation, the festival's section dedicated to student films, selected 16 projects for its competition out of 1,631 submissions. Among them are two animated films.

The list includes U.S. entries from Max Chan (Our Blood), Reinaldo Marcus Green (Stone Cars) and Annie Silverstein (Skunk). France also had a strong showing with Pierre Clenet, Alejandro Diaz, Romain Mazevet and Stephane Paccolat's Home Sweet Home, Meryll Hardt's Une Vie Radieuse and Lea Mysius' Thunderbirds.

Other selections include Omar El Zohairy's The Aftermath of the Inauguration of the Public Toilet at Kilometer 375 (Egypt), Chie Kayakawa's Niagra (Japan), Inbar Horesh's The Visit (Israel), Stefan Ivancic's Moonless Summer (Serbia), Daisy Jacobs' The Bigger Picture (U.K.), Gyorgy Mor Karpati's Provincia (Hungary), Huyn-Ju Kwon's Breath (South Korea), Fulvio Risuleo's Sourdough (Italy) and Singapore entries Last Trip Home from Han Fengyu and Oh Lucy! from Atsuko Hirayanagi.
The Cinefondation prizes will be handed out May 22, and the short-film winners will be announced at the main festival awards ceremony on May 24.