October 31, 2014
■ IDA Awards Announces Nominations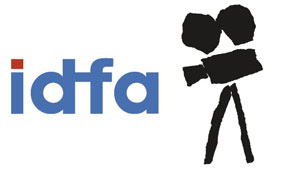 Short Film News (SFN) - The International Documentary Association announced nominations for the 2014 IDA Documentary Awards, set to take place Dec. 5 in Los Angeles.

Wim Wenders and Juliano Ribeiro Salgado's "The Salt of the Earth" which examines the life and work of photographer Sebastiao Salgado, Laura Poitras' "Citizenfour" about Edward Snowden, "Finding Vivian Maier" by John Maloof and Charlie Siskel, "Point and Shoot" by Marshall Curry and Tales of the Grim Sleeper by Nick Broomfield will compete for best feature documentary award.

The five films nominated in the short category are "Ghost Train" by James Fleming and Kelly Hucker about love, death, fantasy and the horror and mystery of growing old; "Our Curse" directed by Tomasz Sliwinski, a personal doc chronicling his family's struggle with Ondine's curse; Edgar Barens' "Prison Terminal: The Last Days of Private Jack Hall", the story of Jack Hall's final months in prison hospice being cared for by fellow inmates; "The Queen" from Manuel Abramovich, the portrait of 11-year-old Memi and the rigors and honor of being queen of the Carnival; and "Tashi and the Monk" from Andrew Hinton and Johnny Burke, the tale of 5-year-old Tashi, who joins a community of orphaned and unwanted children founded by former Buddhist monk Lobsang Phuntsok.

This year, IDA Documentary Awards will honor Robert Redford with its Career Achievement Award; producers Fenton Bailey and Randy Barbato with the Pioneer Award; and Rithy Panh, Oscar-nominated filmmaker and founder of the Bophana Audiovisual Resources Center in Phnom Penh, Cambodia, with the Preservation and Scholarship Award.

Winners in the best feature and best short categories are selected by IDA's international membership. Screening committees of industry professionals based in New York City, Washington, D.C., Chicago, the San Francisco Bay Area and Los Angeles determine other award categories.