November 1, 2014
■ Doc Services Hires New Commercial Director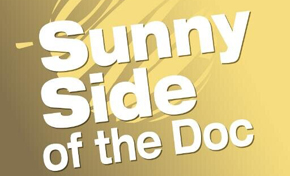 Short Film News (SFN)- Doc Services announced the arrival of Jean-Luc Bertin as Commercial Director of its international marketplaces, Sunny Side of the Doc and Asian Side of the Doc.
Bertin also maintains its activity at the head of Zento Digital; the two companies have entered into a partnership agreement designed to enrich their respective offers.
With 28 years experience in the media industry, Jean-Luc Bertin made his debut as Technical Operations Manager & Sales Assistant at Metro Goldwyn Meyer TV / United Artists. He later joined the Turner Group, first as Executive Manager of International Sales at Turner Entertainment TV, then as Vice-President in charge of European sales and international distribution of television channels at Turner Broadcasting (Group Time Warner).
He was manager and founder of Queen Bee Interactive in 2001, which became Moonscoop Digital Media in 2006. In 2012, he founded Zento Digital SAS, a company developing and publishing innovative multimedia concepts and linear/non-linear services for new screens and new modes of distribution.