December 12, 2014
■ Sundance 2015 Unveils Short Film Program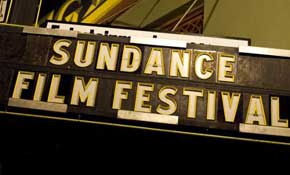 Short Film News (SFN) - Sundance Institute announced the program of short films selected to screen at the 2015 Sundance Film Festival, January 22 to February 1. This year, 60 short films selected from 8,061 submissions.

Mike Plante, Senior Programmer for the Sundance Film Festival, said, "This year's short filmmakers have broken through their limited timeframe with a high level of artistry and story that will resonate with audiences long after each film has ended."

In addition to the short film program at the Festival, the Institute also hosts daylong workshops for short filmmakers and a program of short films that screens in theaters across the US.

The full list of selected films is here:

http://www.sundance.org/blogs/news/short-film-program-announced-for-2015-festival