May 15, 2017
■ Iran's "Noruz in Tajikistan" wins award at U.S. Festival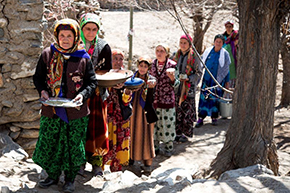 Short Film News (SFN)- Iran's Documentary and Experimental Film Center announced on Sunday that "Noruz in Tajikistan", one of its productions directed by Mehdi Bemani, won the award for best music at the Archaeology Channel International Film and Video Festival, which was held in Eugene, Oregon in the U.S from May 4 to 7.

The music for the documentary has been composed by Eqbal Zoqbeik.

Noruz is the Iranian New Year celebration that begins on the first day of spring. It is observed in Iran, Tajikistan, Afghanistan and several other countries.