December 13, 2017
■ Third Eye Film Festival to screen 12 Iranian Films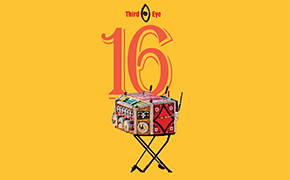 Short Film News (SFN) - 12 Iranian feature & short films are participating in the 16th edition of Third Eye Asian Film Festival in Mumbai.
Birthday Night by Omid Shams, Spekr by Behnam Asadolah, Bridge by Payam Alijani, Limit by Javad Daraei, Do Not Look In the mirror by Farhad Gholamian, Cradle by Zanyar Lotfi, Destiny by Azar Faramarzi and Save Me by Mohsen Nabavi have been selected for the short film section.

In addition, Mina's Option by Kamal Rabrizi, Coldness by Bahram & Bahman Ark, Bench Cinema by Mohammad Rahmanian and Cyanide by Behrouz shoabi will compete in the feature section.

The 16th Third Eye Asian Film Festival to be held between 14-21 Dec 2017 in Mumbai.