February 9, 2013
■ Jane Campion Named President of 2013 Cannes Short Film Jury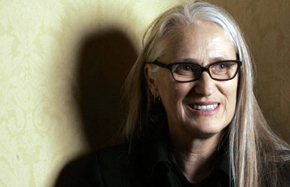 Short Film News (SFN)- Jane Campion is to head up the Cinéfondation and Short Film Jury of the 66th Festival de Cannes.
Oscar-winner Jane Campion will head up the Short Film Jury and the Cinefondation at the 66th Cannes Film Festival.
"Jane is a child of Cannes. I know this, as it was I who selected her first three short films for the Festival," said festival president Gilles Jacob in a statement. "I am delighted that the love story between Lady Jane and the Festival continues today as she takes on the role of president."
The New Zealand-born director has strong ties with the festival, winning the short film Palme d'Or for her first film Peel in 1986 and the Palme d'Or for the feature The Piano in 1993. Two of Campion's other films, Sweetie (1989) and Bright Star (2009), were also presented in competition.
Campion remains the only woman to win the Palme d'Or in the festival's 65-year history.
The Cinefondation forms part of the Official Selection, and the jury honors three prize-winners from among the selection of film-school entrants at an official ceremony. The Short Film jury selects the winner of the short film Palme d'Or.
The 66th Cannes Film Festival will be held May 16-25, and the short film Palme d'Or will be presented at the festival's closing.