July 20, 2013
■ Kiarostami to make short film for "Venezia 70"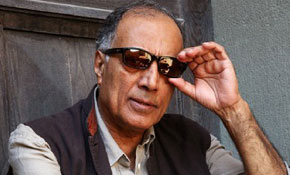 Short Film News (SFN)- Iranian director Abbas Kiarostami will be one of a number of international filmmakers who will be making short films for "Venezia 70 – Future Reloaded", which will be a celebration of the 70th anniversary of the Venice International Film Festival.
The organizers of the event have selected 70 directors and asked each one to make a short film 60 to 90 seconds long for the project.

Through this project, organizers also plan to provide a reflection of the future of cinema as filtered through the personal artistic insight of each of the participating directors.

Each of the filmmakers has participated in the film festival at least once over the past twenty years.
Confirmed participants include Abbas Kiarostami, Bernardo Bertolucci, Paul Schrader, Shekhar Kapur, Apichatpong Weerasethakul, Monte Hellman and Walter Salles.
The names of all the participating directors will be revealed daily on the Biennale's website.
All the shorts will be given a first public screening at the Lido during the 70th Venice International Film Festival, which will be held from August 28 to September 7.