August 23, 2013
■ Iranian Filmmaker Abbas Kiarostami to Get Doha Showcase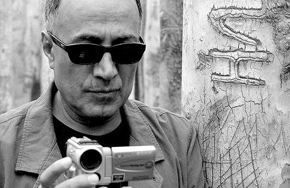 Short Film News (SFN)- Iranian Palme D'Or winning filmmaker Abbas Kiarostami's work is to be showcased by the Doha Film Institute (DFI) at a dedicated season at the Museum of Islamic Art (MIA) in the territory.

The showcase, featuring 14 short and feature films will run Sept. 13-21.
Kiarostami himself is expected to attend and make personal appearances at screenings, a DFI spokesperson said.

Doha Film Institute CEO Abdulaziz Al Khater said: "We are not only sharing some of the finest world cinema with Qatar's audiences, but we also hope to inspire local and regional talent to expand boundaries of traditional filmmaking to experiment with various media, styles, and interpretations."

The Kiarostami Retrospective in Doha will include Cannes Palme d'Or winner Taste of Cherry (1997), Venice Film Festival Silver Lion winner The Wind Will Carry Us (1999) and Certified Copy (2010) for which Juliette Binoche won the best actress prize at the Festival de Cannes.