November 21, 2013
■ Kamran Shirdel Retrospective of Four Documentary Shorts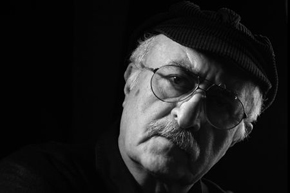 Short Film News (SFN)- Asia Society's film retrospective Iranian New Wave 1960s-1970s continued with a screening of four documentary shorts by Kamran Shirdel.
Northwestern University Professor Hamid Naficy, author of the four-volume A Social History of Iranian Cinema, introduced the four films in the screening and later sat down with Asia Society Film Curator La Frances Hui for a Q & A session.

Kamran Shirdel studied filmmaking at the Centro Sperimentale di Cinematografia in Italy, where his teachers included Roberto Rossellini, Michelangelo Antonioni, and Vittorio De Sica.
After returning to Iran, he made many documentaries sponsored by the Ministry of Culture and Art.
Shirdel was subsequently the founder and director of the Kish International Documentary Film Festival in Iran.