December 3, 2013
■ Selection of Iranian 100 Second Films to be Shown in Denmark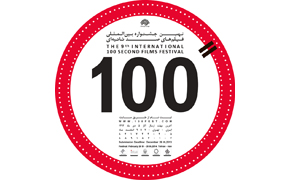 Short Film News (SFN)- Under an agreement with the secretariat of 60 Second Film Festival in Denmark, a selection of best 100 Second Films (Ethical Cinema) will be shown in the Dane Festival.

Chairman of education committee and foreign film makers' coordinator in 100 Second Film Festival, Behnam Bahadori, said the decision to show best 100 second films in Denmark 60 Second Film Festival was reached after consultations with executives of the Dane art event.

In addition, the festival will host educational workshops on production of short movies. Under the agreement, a selection of best 60 second films will also be shown in 100 Second Film Festival.
"Denmark 60 Second International Film Festival will open in February 2014, showing movies in public spaces such as subway stations, waiting rooms and crowded places", Bahadori added.

The 9th 100 Second Film Festival will be hosted by Howzeh Honari in Tehran from 26 to 28 February, 2014.
For more information on attendance and registration procedures, refer to the official website of the Festival: www.100fest.com