October 13, 2014
■ Didor Festival to host Iranians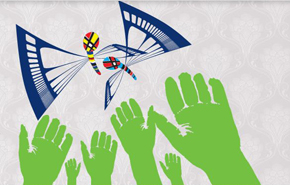 Short Film News (SFN)- Two films and one juror from Iran will be at 6th Didor Film Festival in Tajikistan.
Feature film Cat and Fish by Shahram Mokri and short documentary Iranina Ninja by Marjan Riahi is going to screen at festival which run October 16-20 in Dushanbe.

Iranian Ninja recounts the challenges, difficulties and obstacles for Iranian women that engage in sports Ninjutsu, to narrate Iran's first female ninja Khatereh Jalilzadeh.

Also Iranian filmmaker Reza Mirkarimi whose film Today is Iran's entry for Oscar 2015 at best foreign film category is one of the festival's jury member.