November 7, 2014
■ Marjan Riahi as Jury in Women's Film Festival-Herat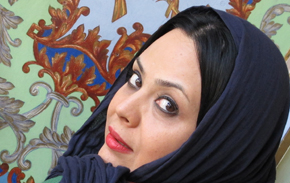 Short Film News (SFN)- Marjan Riahi will attend the 2nd International Women's Film Festival-Herat as a member of jury.
This festival organized by ROYA Film House (RFH) & Armanshahr Foundation/OPEN ASIA.
Marjan Riahi, the Documentarist and the Manager of SFN, will be among the jury members of this festival.
The Festival has already received five hundred films from Afghanistan and around the world with women issues from 450 international and 50 national film (26 intentional and 18 national films are in competition) A selection of these films will be shown during the Festival and three workshops led by specialists will allow local film/radio/TV workers to profit from them.
Panels and other sight event progeram are part of the festival.
The 2nd International Women's Film Festival-Herat will take place from 8th to 10th November in Afghanistan.